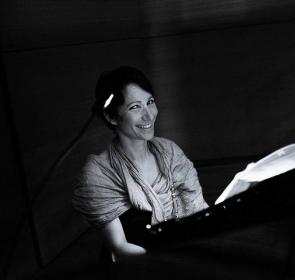 Roberta Ferrari
Born in Milan, she graduated in experimental piano with a concert vocation at the Milan Conservatory in 1994.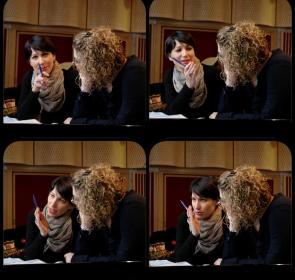 I love working with guys, no other job excites me more! The ability to internalize and implement, metabolize any advice is incredibly stimulating and exciting.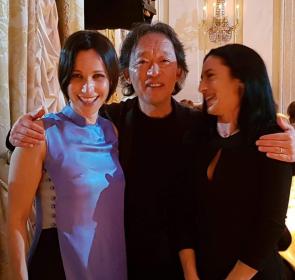 While I play, I teach; in short, while I work I cannot have a camera in my hand. So I thank the photographers, friends, collaborators who have portrayed me in some significant moments of my professional history.
My life with music
My connection with music started when I was little.
As a child, in fact, I often happened to attend small home concerts held by my uncle, violinist of the Teatro alla Scala, accompanied by my grandfather pianist.
Each time it was an intense and beautiful emotion, of familiarity and belonging to those ancient music, mazurk and danceable waltzes, exactly the same ones that I later found in the masterpieces of great composers and in the most famous works.
Having three violinists in my family, uncle, cousin and brother, my destiny spontaneously became "orchestrated and concerted", in short.
Robertina accompanied everyone! From the age of five that became my "job".
Over the years I became her unofficial accompanist of many instrument classes at the Conservatory, but especially those of the violin.
Then arrived the graduation's year and I realized that being a soloist was not my way, I was bored always studying alone. So I started collaborations with singers, starting with the summer concerts that my uncle Giuseppe organized where I accompanied very good singers, including some supporting actors of the Teatro alla Scala.
He introduced me as a "repetiteur", a figure who with so much dedication and passion will then occupy a large part of my life. So here I am resuming the study of the piano in a more motivated way and, in this regard, I decided to specialize in the study of Italian opera, voices and bel canto.
At the end of my studies, with the completion of my diploma, my study as a Repetiteur begins at the Teatro alla Scala. Strange fate to meet the uncle and the cousin in the orchestra of the same theater! This was just the beginning of a long journey that saw me active in the most important Italian theaters, especially those in the north: Genoa, Treviso, Verona and finally Venice where I still hold the role of Repetiteur, the Teatro La Fenice.
At the same time I had work experiences abroad, Yokohama in Japan and Aix en Provence in France whose Festival is one of the most interesting and engaging events of my career. Five years of collaboration, two of which of teaching at the Academie Europeenne de musique, preparing singers and pianists on the interpretation of opera, mainly on the Mozart repertoire. During my career I have been lucky enough to collaborate with many masters: very young with Angelo Campori in the Arena in 1997; in the latest Butterfly by Raina Kabaivanska; with Nello Santi, great director of tradition, as well as Bruno Campanella.
For the continuation my point of reference, for example, was Ottavio Dantone, for the phrasing and execution of the Mozartian style, the taste and refinement I cannot fail to mention Antonello Manacorda, not to mention the new generations of conductors and young and old singers, all great artists from whom you always learn a lot. I had the most gratifying experience by collaborating in various works with Master Myung whun Chung, realizing how this great Master is able to solve technical problems, even very difficult ones, with ease and safety, discovering his great qualities that make it famous and loved in the world of music. How many incredible adventures the world of opera has given me! My dream is to be able to pass some of my experiences to those who are starting this extraordinary artistic career. They would surely find me on the stage of a theater, as always in front of a piano keyboard listening to a voice to follow, correct and encourage because, yes, we master collaborators try to always be present and supportive, it is part of our work!
Roberta Ferrari